Completely Customizable
- We have many shapes and sizes to fit your needs.
Every part of your sign can be customized.
Our design professionals will work with you to create the most beautiful logo sign. Choose from our wide selection of colors for the cabinet and pedestal. If you are unsure of what you need, we have you covered. Our design team has hundreds of design templates to get the ball rolling. We also offer many LED sign sizes. All of our HD Full Color LED signs can display 1, 2, 3 and 4 line messages. Display up to 8 lines at a time on larger sizes. Display full color text, images, logos, video, animations, and stunning special effects.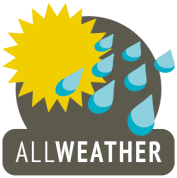 Top Quality and Weatherproof
- We are constantly improving the quality and performance of our products.
Our All In One Monument signs are the absolute best quality.
We use an all aluminum frame with a solid steel support structure. We finish the structure with durable powder coating paint. Our design can withstand the most extreme wind loads. Each monument is made with a high-grade double surface Lexan face, a Lexan vandal cover, and a climate controlled cabinet.
The Best HD Full Color LED Signs
- All of our custom monument signs come with state-of-the-art 10mm HD Full Color LED signs.
Our signs are better, brighter and have more features than other LED signs.
They have low energy consumption which saves up to 90% in energy costs. They're completely silent. Advertise 24 hours a day with minimal power usage. We use high performance LED modules and the highest grade Meanwell power supply.

Wireless LED Sign Programming
- Program signs wirelessly with our easy-to-use LED sign software.
You can write and store hundreds of different rotating messages in the comfort of your office from up to 500' away.
Upload your own images, animations, video, audio, tables, and text. Display date, time, countdown clock and stop watch. Schedule ads to display at certain dates and times.

USA and Canada Certifications
- All of our all in one monument signs are designed and manufactured here in the USA

with domestic and foreign parts. They are built to a higher standard than other monument signs.
They are FCC Compliant, UL Compliant, CSA Compliant, and Metlab Certified.
They come with a
proof of certification label
with a corresponding serial number which helps to verify that your sign is safe and meets local requirements. They are completely weatherproof with easy front access. They have new advanced features.
Do It Yourself Installation
- Our All In One Monument signs come ready to go with our Universal Mounting System. We provide an installation template, diagrams and instruction manuals for easy setup. Simply lay the foundation, connect the electricity, and bolt the monument in place.
You can do it yourself or use a handyman.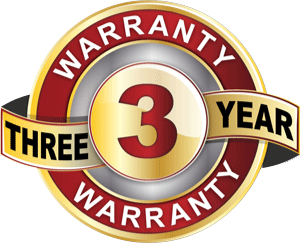 Free 3 Year Warranty
- Our signs are built to last. If you leave them on 24 hours a day 7 days a week, they'll work great for at least 11 years maintenance free. We have the best warranty in the industry. It covers all parts and factory labor.
We have free lifetime telephone technical and programming support.
Every sign is Made in the USA with domestic and foreign parts. They are built with strict quality control and top quality craftsmanship. They are inspected and completely tested before delivery to our customers.
more