Here are Some of Our Happy Customers
TV Liquidator is known for quality digital signage, low prices and great customer service. We have thousands of customers in every state of the USA and Canada. We also sell thousands of signs to sign retailers. This list does not include those sign retailers or their customers.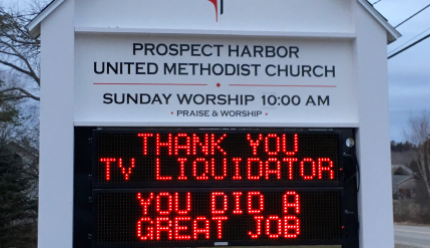 Prospect Harbor United Methodist Church

Hi,
just sending a picture of our almost completed sign with your LED displays. We just need to tidy up the grounds a little bit and get a electrician to run an underground conduit. Your signs came through with flying colors. We received a lot of compliments and inquiries to how we did this.

Thank you again and feel free to use the picture in your advertising.

Mark Sobczak
PHUMC Trustee
Prospect Harbor, Maine USA

---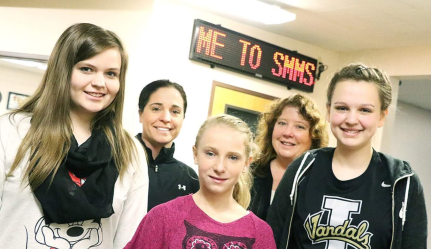 St. Maries Middle School

Hello,
We are very proud of our new sign! It looks amazing! The kids are very exciting about it and stop to read the messages between classes. It has been mounted in our St. Maries Middle School hallway above the entrance to our office. A photo of it was featured in our local newspaper last week.

Thank you!

Cindy Willard
St. Maries Middle School
St. Maries, Idaho

---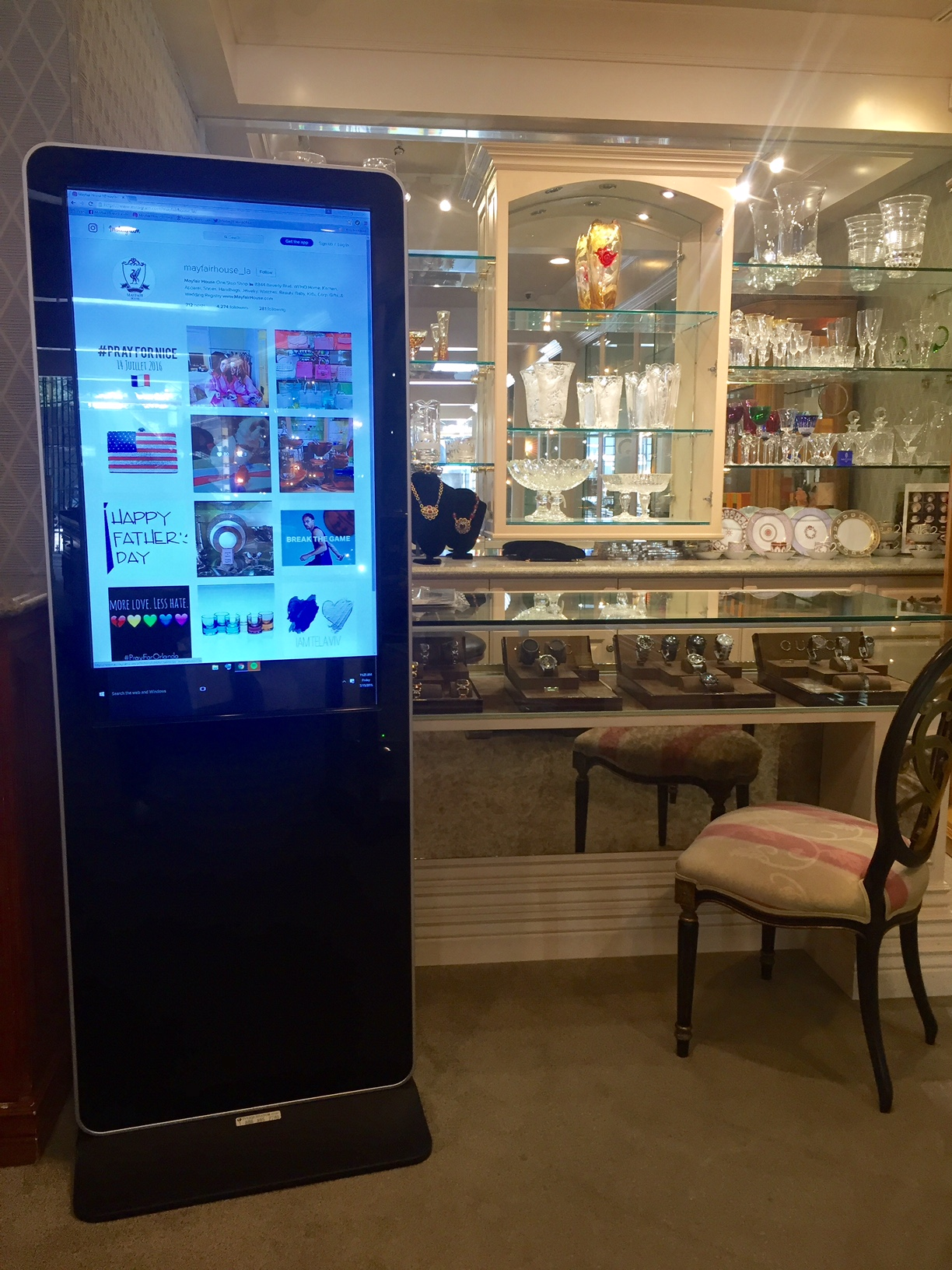 Mayfair House

Hello TV Liquidator,

All of us at Mayfair House are thrilled with our Touch Screen Kiosk purchase from you. You were absolutely on point…it has proven itself as a very valuable selling tool! Our customers and brides love being able to manipulate the kiosk themselves, and its hysterical watching the thrill they get from interacting with the touch-screen. It has more than paid for itself…we are able to showcase products that we couldn't possibly fit on our shelves, and now, our customers are able to register and purchase items by using the kiosk in our store! We also have been using it for product educational videos, and at night, the stunning display showcases our Instagram to all the passing traffic. Almost every brand representative that has visited our store has asked for information on this to pass on to other clients. We really appreciate how easy it was to work with you from order to delivery…thank you so much!

Appreciatively Yours,

Ben Naples
Store Manager
West Hollywood, California
---
Loves Travel Stops Has Purchased Over 600 LED Signs From Us

One of our customers is Loves Travel Stops and Country Stores. They are very happy with the effectiveness and dependability of our LED signs. They now have 2 TV Liquidator LED signs at most of their 400 locations nationwide.
Love's employs 17,000 people in over 40 states. With annual sales exceeding $26 billion, Love's is a proven leader in the gas station industry and is continuing to grow. TV Liquidator LED signs are one of the most efficient ways to advertise and increase sales at any type of business.
---
Our customers are large corporations, small businesses and government agencies. They include thousands of stores, hotels, churches, schools and all types of businesses. We also sell thousands of digital signs and displays to sign retailers for resale. Everyone loves our digital signage products. They are very effective and can bring success to anyone in any industry.