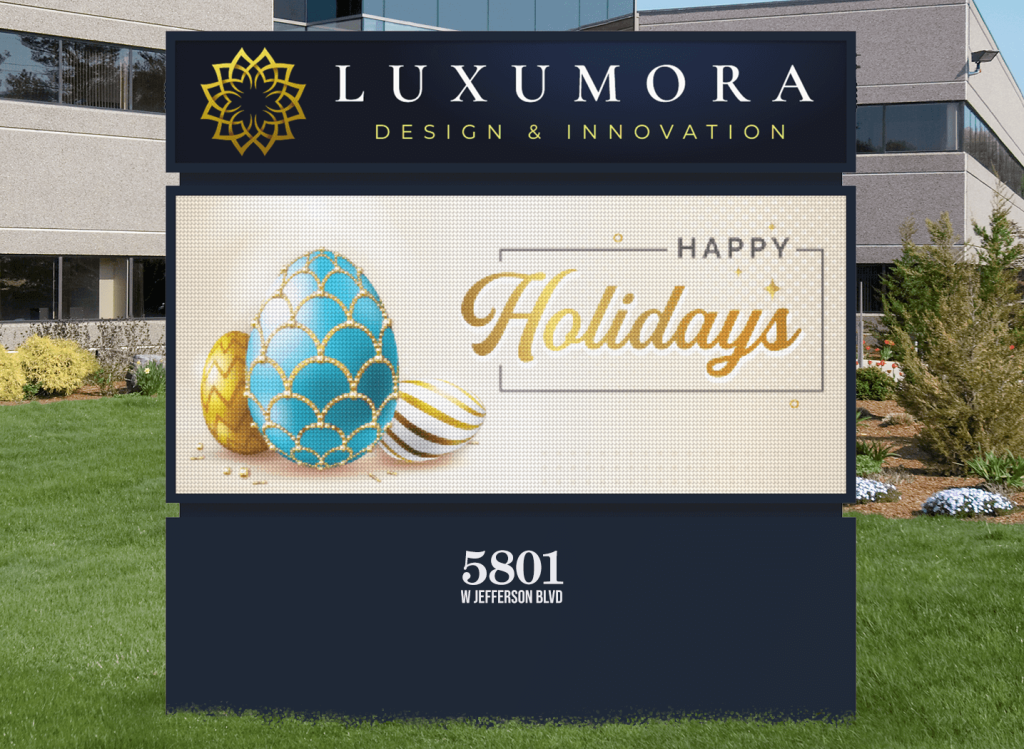 One of the tell tale signs of a company that is built to last is their ability to evolve and respond to demands in the industry. Their customers asked, and TV Liquidator delivered an all-in-one solution for monument signage. The structure came complete with a printed acrylic for the customer's logo and a simple message board controlled by remote. This evolved to contain an HD full color LED sign with wireless communication. Now their customers have demanded an even greater product, and they were able to heed the call. TV Liquidator has now developed a monument that boasts an even larger billboard sized sign with a heavy duty structure to match. This is a huge development in the monument sign landscape. Now customers can order huge pylons much like the ones you see in front of shopping malls and large plazas all in one go. This turnkey solution circumvents the need to piece together ID signs, digital displays, and cabinets from different sources, saving thousands of dollars in the process. You can get one of their new All-in-One Totem signs engineered to your specifications and delivered right to your location, ready to install!

The new All-in-One Totem by TV Liquidator comes in 4 thoughtfully curated standard sizes, but it doesn't stop there. They are able to engineer and build signs to any size that you desire. Anything including the ID cabinet size, LED size, powder coating color, pedestal size, and more are all under your control. Their designers can even help you create the perfect logo to give your monument that professional touch. It's the perfect way to enhance the facade of any business or organization while staying within budget.

TV Liquidator makes the purchase of this sign extremely easy. Shipping is free, and the sign is backed by a 3 year warranty with unlimited technical and programming support. The sign is made right here in America and is FCC Compliant, UL Compliant, CSA Compliant, and Metlab Certified. This alongside city approved engineering based on your specific location takes a huge load off of the buyer's shoulders when requesting permits and more.
The build of these signs is truly impressive. Their climate control cabinets are completely weatherproofed and can withstand wind loads up to 180mph if needed. Each monument has an aluminum frame with a solid steel support structure and is finished with durable powder coating paint. They use high performance LED modules that allow for front access making repairs extremely simple. The electrical is top tier using the highest grade Meanwell power supplies throughout.

Overall the All-in-One Totem from TV Liquidator brings an amazing solution to the pylon sector of the signage industry. TV liquidator is truly serving their customer base by taking the intimidation factor out of such a major project. It's all laid out for you plain and simple. You can take a look at their new structure and more by clicking the link below: