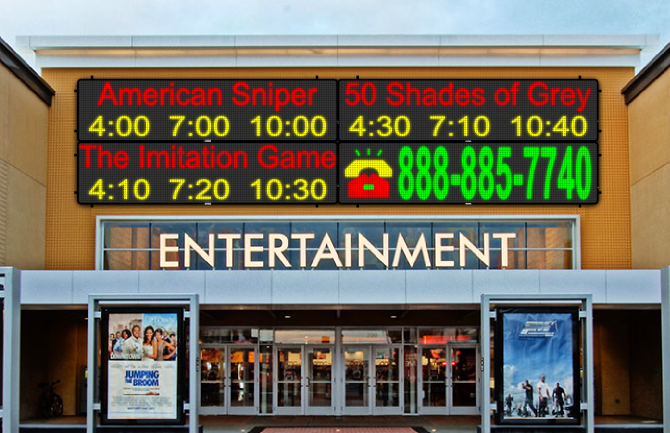 Business owners have been combining multiple LED signs to make large digital billboard signs and they are extremely effective. People are stacking LED Signs on top of each other, next to each other and even putting them back to back to create double sided signs. TV Liquidator has been supplying these signs nationwide. With so many ways to connect them, TV liquidator is making affordable LED signs more customizable than ever.
TV Liquidator offers special connections such as a Master-Slave Configuration. This connection is for two signs that will be mounted back to back allowing each sign to display the same message on both sides while only having to programming one sign. Another available connection is a Daisy-Chain Connection. This connection is for signs that are connected side by side. The daisy chain connection will allow multiple signs to act as if it were one large sign and can display long messages across multiple signs.
With a slim 1 inch frame border, TV Liquidator's signs have more LED display than ever. Their signs are less than 3 inches thick and lightweight which makes stacking signs quick and easy. Now any handyman can install a billboard sized led sign without the need of a contractor or specialized sign installer.