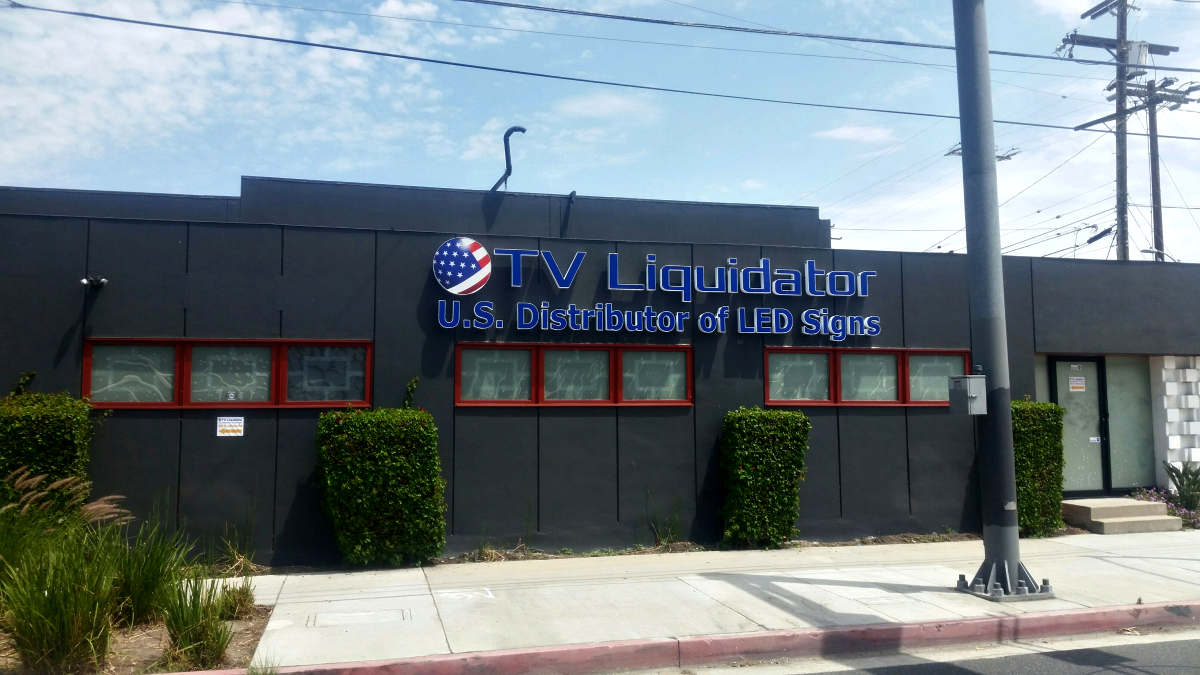 TV Liquidator is the best place to buy a digital sign. They offer brand new state-of-the-art signs that are better, brighter and have more features than any other LED Sign on the market. The extremely bright moving messages, images, and effects attract customers to any business or organization.
One of the reasons TV Liquidator is the best is that they offer top quality American made signs at the lowest prices. They supply hundreds of sign stores and internet resellers throughout the United States and Canada. Thanks to the massive sales volume, TV Liquidator can offer the newest signs on the market at unbeatable prices.
TV Liquidator continually upgrades their signs to make sure they have the latest technology in the sign industry. They offer new features that no other sign company has provided before such as the new wireless remote control keyboard. This is the only full qwerty keyboard remote control that can program signs from over 200 feet away. The software is built into the sign, and you simply use the wireless remote keyboard to access it. You can customize your advertisements and store hundreds of different messages on the signs.
TV Liquidator proudly stands behind their product by offering a full 3-year warranty. Not only are the signs made in the USA, they are also METLabs Certified, UL Compliant and CSA approved. These certifications will help verify that your sign is safe and meets local requirements. TV Liquidator also offers lifetime technical support and programming assistance at no additional charge. They take care of their customers.
All of the signs are lightweight, weatherproof, already assembled, and ready to go. Each sign comes with everything that you will need such as an instruction manual, mounting hardware, wireless remote keyboard, and the full 3-year warranty. All of their signs are in stock and ready to ship to you within 1 to 2 business days. Their signs ship for free from Los Angeles, California to anywhere in the United States and Canada.
If you want the best LED Sign for your business or organization reach-out to their knowledgeable staff at 1-888-885-7740. TV Liquidator has the best customer service that wants to help you improve your business. Call them today so their experts can answer your questions help you with anything you need.