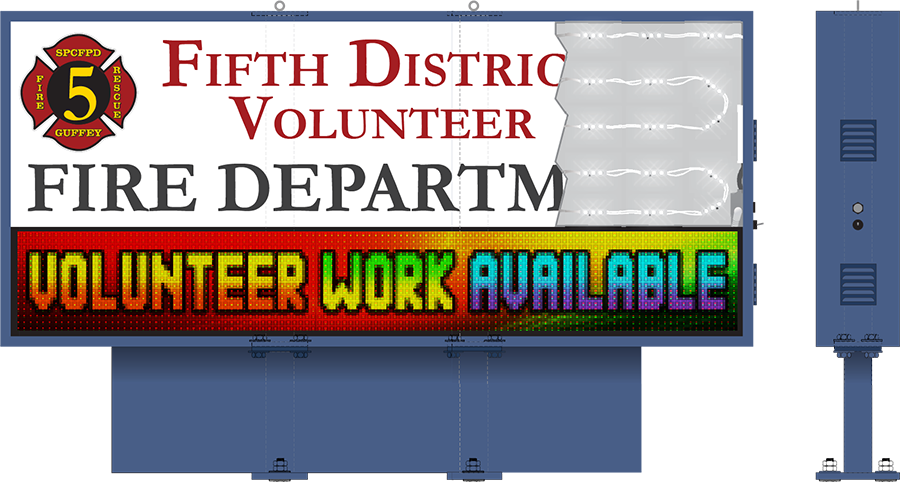 TV Liquidator now offers the best Turnkey Sign Solution available. Their new All-In-One Monument Signs are perfect for businesses and organizations that are starting from scratch or simply need a brand new complete sign. Every monument comes with a state-of-the-art TV Liquidator LED Sign. Programming your own messages on the LED sign has never been easier with the wireless remote keyboard that can work up to 200 feet away. Their experts will work with you to create the most stunning logo design for the backlit logo display that is built-in above the included LED sign. They offer many size options and you can choose from over 200 color options for the cabinet and pedestal. They are bright, elegant and very effective all day and night.
Their signs are the absolute best quality and they are completely weatherproof. The do-it-yourself installation is very simple and will save you thousands. Their Universal Mounting System comes with an installation template, diagrams and instruction manuals for an easy setup. Not only do they offer the lowest prices, they also provide you with everything that you will need from A to Z. They offer free shipping, free lifetime technical support, and free programming assistance. TV Liquidator takes pride in their American made signs and stands behind their full 3-year warranty. Their signs are UL Compliant, MET Certified, CSA approved, and meet all local requirements.
Do not miss out on some of the most effective and affordable signage on the market right now. These signs promote your brand and get your business or organization recognized easily. Your sign will be turning heads no matter what time of the day.