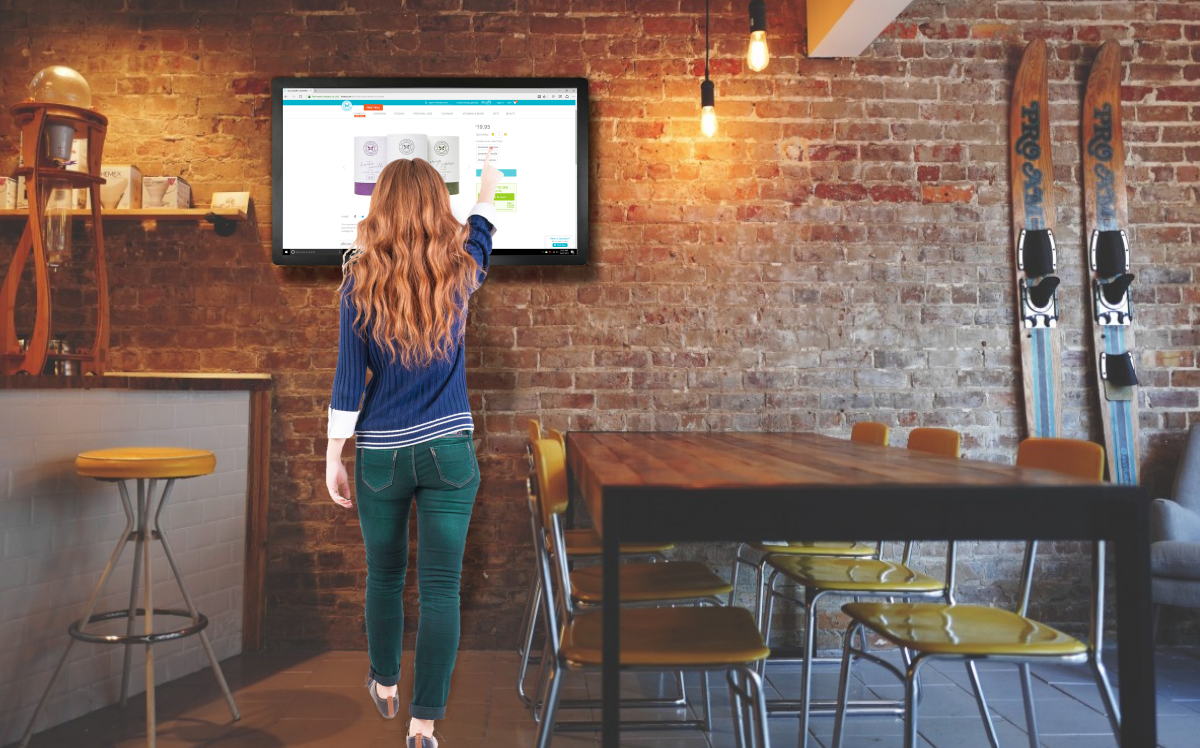 TV Liquidator now offers Wall Mount Touch Screen Computer Kiosks. These new Wall Mount Computer Kiosks are ideal for businesses and companies who are looking for new and better ways to improve and modernize their business. Touch Screen Kiosks increase sales and build confidence in a customer's experience, all while putting your company ahead of the curve in technology and image.
With a full, high-definition 1080p, touch screen display and the power and flexibility of the Windows 10 operating system, you can do much more than simply use the Internet. The interactive virtual touch display keyboard makes typing very easy to both use and see. With a highly efficient Intel Core processor, you can install your company's interactive software to streamline and expedite certain aspects of your business that usually require human interaction, such as accepting job applications, processing orders, and credit card transactions. You can create slideshows that demonstrate your services, edit and make changes in real time! Not only are these kiosks visually stunning but also they come with two high-quality speakers for video or music playback.
Have an upcoming meeting or presentation to potential clients? You can use the Wall Mount Computer Kiosk as a strong auditory and visual presentation tool. Business owners are finding that these touch screen computerized kiosks enhance the customers buying experience and improve (your) company brand while being cost effective.