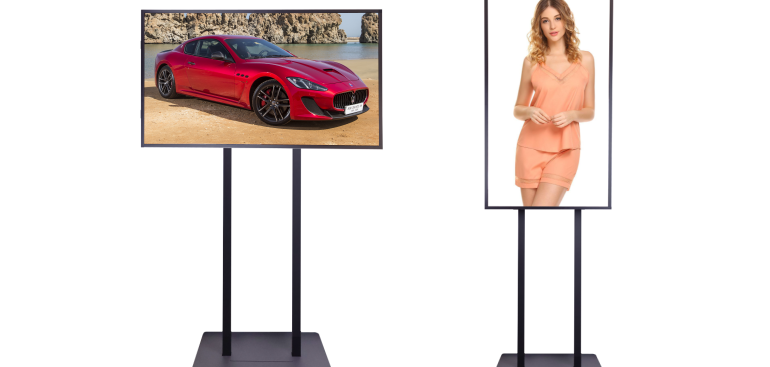 Brand awareness is very important when it comes to keeping a business afloat. Given the times, this is proving to be more important than ever. TV Liquidator has developed a solution that will make a significant impact on your sales and brand awareness in minutes, by capturing the audience right outside of your window. With their brand new UBHD Window Display, you can have full HD pictures, videos, and other ads of your products or services playing 24 hours a day. This amazing display will drive customers to your business in a way that is extremely simple to set up and easy to use.
TV Liquidator's new UBHD Window Display is a 49" screen that is 10x brighter than the average TV and 7x brighter than other commercial grade displays in its class. Boasting a brightness of over 3500 nits, your display will project bright and vivid images even in direct sunlight. It is extremely easy to use with a simple Android interface that also offers the option to use a USB to input content. You can even manage your content using a separate desktop or laptop computer if desired. There are also options for HDMI connection and it is WiFi enabled.
One of the greatest things about this display is how easy it is to set up. All you have to do is set up the adjustable stand that is included and hook your screen onto it. It can be installed in a portrait or landscape orientation as desired. Once that's done, just plug your display into any 110v plug and you're ready to go! The display is lightweight so it's easy to move from one space to another if necessary, making it a must-have in the tradeshow market.
Window displays have been one of the most powerful tools for advertising available for decades. Now it is easier than ever to have full HD graphics for all of your customers and passing traffic to see. TV Liquidator has these amazing displays available and in stock. Give them a call today to see how one of these displays can be used to bring your business to the next level.